All organisations are inter-dependent: we rely on suppliers, outsource partners, alliance partners. One of the most significant is your IT Partner – increasingly an outsource agreement.
Your IT Partner is so deeply involved with your organisation's productivity and if they don't come up to scratch, its you that wears the pain in delays, loss, poor service to your clients.
We back ourselves with Service Level Agreements and beat our SLAs all the time.
 Our average response times over the past 12 months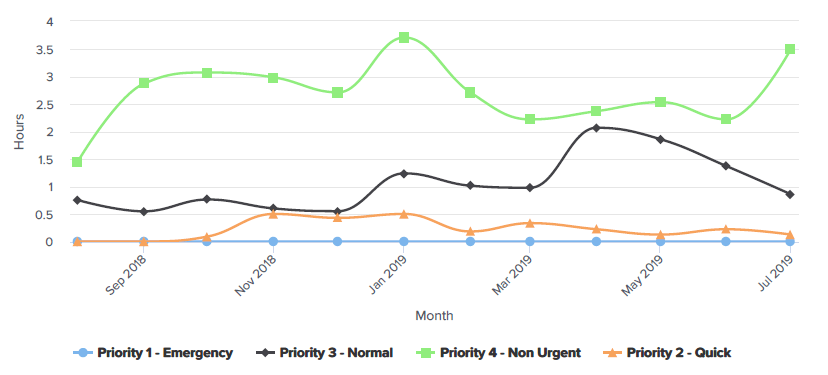 Our average resolution times over the past 12 months