Every month, we report to you on your IT environment so you know the status of everything IT. Here are some sample items from a typical report: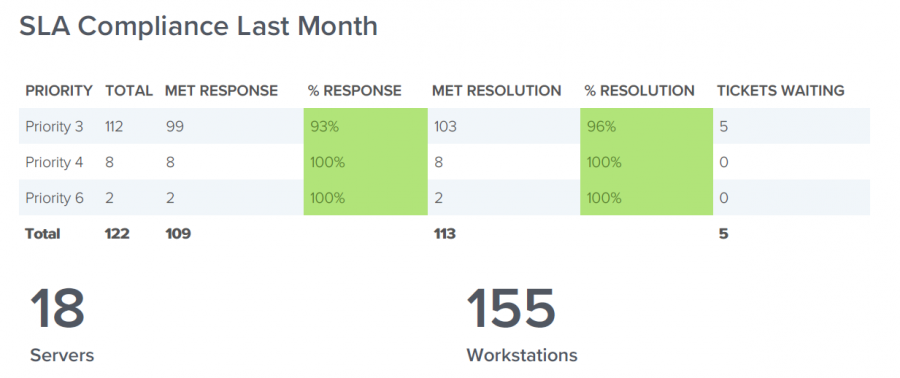 This SLA compliance section tells you how well we've met our promises to you for all the requests that came to us.
We also give you some stats on the devices in your environment.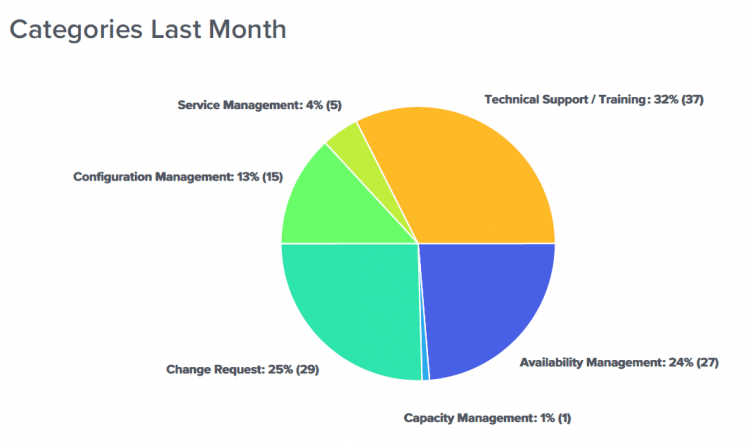 We tell you what types of IT requests users had, this is helpful so we can see trends. These categories are based on ITIL – the universal standard for IT service.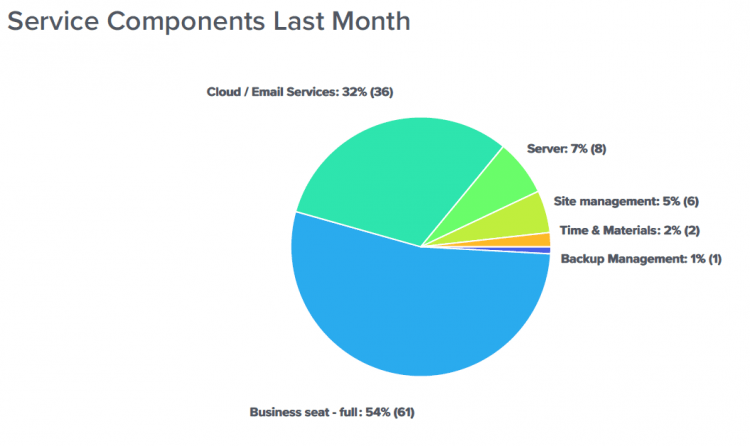 We give you a breakdown of the types of requests so you know where the time is being spent.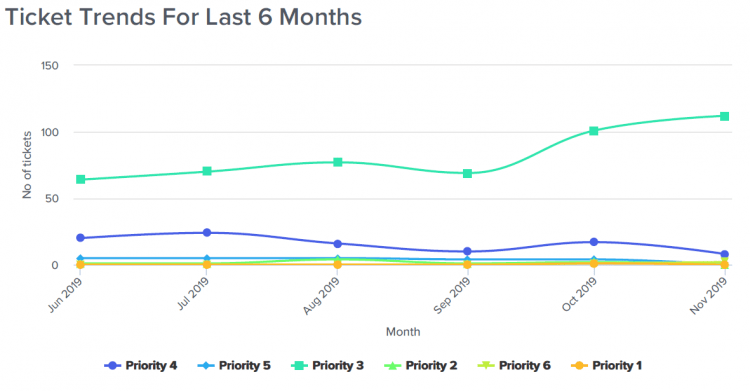 We show you what the request trends look like – helpful to see if there are changes in staff IT needs.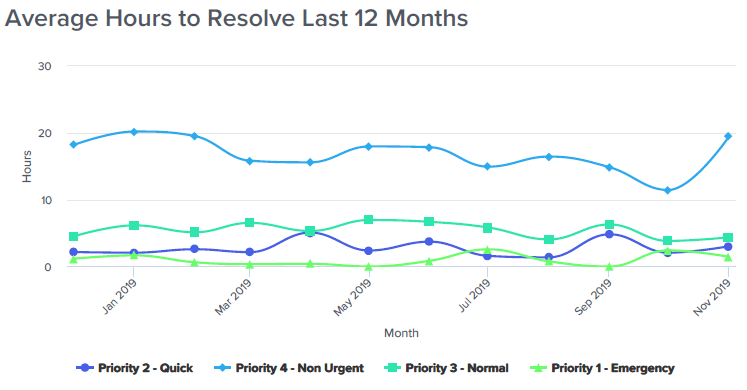 We tell you how long it took on average to resolve all types of requests. Our clients tell us one of the highest priorities for them is prompt, efficient service from their IT partner. We are proud of our record in delivering a service that is second to none, and is fast, efficient and with no surprises. Here is the proof, our record across all clients and all service over the last year:
Reports are customised as you need them, and can include unique reporting to meet your business needs.